Back to search results

View favourites
BMW 320i Executive (2009)
- car hire
Add to favourites

Status: Available from 01/01/22
Min. Booking: 7 Days
Style: Wagon
Transmission: Automatic

Price Includes:
100 + 50 EXTRA km per day
Excess km rate: $0.20 / km
Comprehensive Insurance
Roadside Assistance
Servicing and maintenance
Damage Liability:
$2750
Reduce this
Min. Driver Age:
21
Comprehensive Insurance:
YES
Features:
ABS(Antilock Brakes)
Air Conditioning
Airbags
Power Windows
Central Locking
Cruise Control
Control - Park Distance Rear
Bluetooth
GPS (Satellite Navigation)
Roof Racks
Sunroof
This car handles smoothly, looks great and is very comfortable. It is a wagon so has plenty of space, I have even added good roof racks for boards and things. It has a black leather interior, double-length sun roof, push-button ignition and plenty of room in the back. I have actually been a passenger in the back, and it's quite good. The rear seats fold forward if you want to buy some furniture or move house, and the boot has hooks for your shopping bags, and a fold up carry box if you have goods that might roll around. When you put the car in reverse, it has those radars that make beep sounds, and, the centre console shows you how close things are. It has an LCD screen in the front dash centre console for the GPS, bluetooth and a USB port for playing music directly from your phone. The steering wheel has volume, air con, radio station and bluetooth push to talk button, along with cruise control. It also has a HD dash cam with plenty of storage space just in case.
Reviews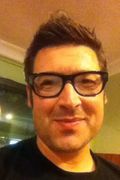 Great little car, very well looked after. The owner is an excellent communicator and made the experience a pleasant one.
21/09/2017






Great car, awesome owner! Thanks a lot.
9/10/2017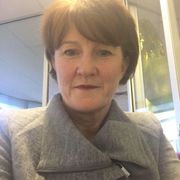 This was a great rental experience. Car as impeccable. Aaron was very easy to work with, a great communicator and very flexible even when I needed to extend booking.
27/10/2017






This is a perfect car and so comfy for long trip. Thanks to Aaron.
21/11/2017






9/10/2017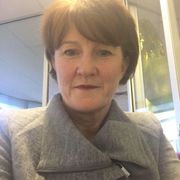 This was a great rental experience. The car was impeccable and Aaaron was very easy to deal with. Great communicator. He was also very flexible when I needed to extend for extra days.
27/10/2017






Tnx A lot Aaron! Everything was perfect!
21/08/2018





Reduce your Damage Liability
The Damage Liability is the amount you may have to pay in the event of theft or accident.
You can choose to pay a Damage Liability Waiver which will reduce the amount you have to pay if the vehicle is stolen or you have an accident. Rates start from only $3.30 per day. You can select your preferred Damage Liability Waiver when confirming your booking with our Sales Team.
Reduce $2,750 Damage Liability to $500
Reduce $3,500 Damage Liability to $1,500
Reduce $6,000 Damage Liability to $3,000
Days
Damage Liability Waiver
per day inc GST
From
To
2
6
$20.00
7
30
$14.50
31
59
$12.00
60
119
$9.00
120
269
$5.50
270
365
$3.30
The damage Liability for drivers less than 25 year old incur an additional $500 surcharge