Back to search results

View favourites
Ford Fiesta CL (2010)
- car hire
Add to favourites

Status:
Available from 21/01/20
Min. Booking:
7 Days
Style:
Hatchback
Transmission:
Manual
Price Includes:
100 + 50 EXTRA km per day
Excess km rate: $0.20 / km
Comprehensive Insurance
Roadside Assistance
Servicing and maintenance
Damage Liability:
$2750
Reduce this
Min. Driver Age:
21
Comprehensive Insurance:
YES
Features:
ABS(Antilock Brakes)
Air Conditioning
Airbags
Power Windows
Central Locking
Cruise Control
Engine Immobiliser
Bluetooth
Economical Little Hatchback with 5 seater capacity and Cruise Control! 5 speed Manual gearbox which you can practice your heel & toe, Rev matching skill while using very little fuel. Ice cold air con, zippy manual gearbox that uses only 4.7L per 100km cross country & 5L/100km in the city Bluetooth phone connection AUX cable input available (You can request for the cable if needed) Radio & Cruise control on the Steering wheel Alloy wheel Central locking Power steering Power window Comfortable seats for corss-country driving, which I have done in this car before.
Reviews

After some initial drivemycar system errors the car hire was a seamless process. Flexible, friendly and considerate transaction and service provided. Helped me get a lot more done when in Perth than I would've been able to without a car, and saved me a lot of money in the process!
21/05/2018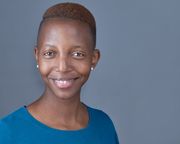 Great car, efficient on fuel. However, not very clean on pickup. Overall good experience.
13/08/2018





Reduce your Damage Liability
The Damage Liability is the amount you may have to pay in the event of theft or accident.
You can choose to pay a Damage Liability Waiver which will reduce the amount you have to pay if the vehicle is stolen or you have an accident. Rates start from only $3.30 per day. You can select your preferred Damage Liability Waiver when confirming your booking with our Sales Team.
Reduce $2,750 Damage Liability to $500
Reduce $3,500 Damage Liability to $1,500
Reduce $6,000 Damage Liability to $3,000
Days
Damage Liability Waiver
per day inc GST
From
To
2
6
$20.00
7
30
$14.50
31
59
$12.00
60
119
$9.00
120
269
$5.50
270
365
$3.30
The damage Liability for drivers less than 25 year old incur an additional $500 surcharge