Back to search results

View favourites
Mazda MX-5 GT (2015)
- car hire
Add to favourites

Status: Available from 22/07/20
Min. Booking: 7 Days
Style: Convertible
Transmission: Manual

Price Includes:
100 + 50 EXTRA km per day
Excess km rate: $0.50 / km
Comprehensive Insurance
Roadside Assistance
Servicing and maintenance
Damage Liability:
$2750
Reduce this
Min. Driver Age:
25
Comprehensive Insurance:
YES
Features:
ABS(Antilock Brakes)
Air Conditioning
Airbags
Power Windows
Central Locking
Cruise Control
Engine Immobiliser
Bluetooth
GPS (Satellite Navigation)
The MX-5 is the most iconic affordable convertible sports car around the world. In this current incarnation, Mazda has again gone for light weight rather than outright power, to give the car the driving fun factor that it is famous for. I know that it put such a smile on my face when I test drove it, that I bought it! The roof is not electric but it is so easy to put up and down. In fact, it only takes me under 2 sec to put it down and 3 sec to put it up. It is a manual but it has the slickest gear shifting I've ever experienced. It also has many of the mod-cons you'll want including heated seats, etc. Impress your friends with some "happy laps" or just go for a cruise, but please, treat it with the care and respect that a car in near new condition, like this one, should be treated.
Reviews
Renting the MX-5 from Theo was an outstanding experience! The car is fantastic and dealing with Theo was a breeze. Thanks a lot!
1/11/2019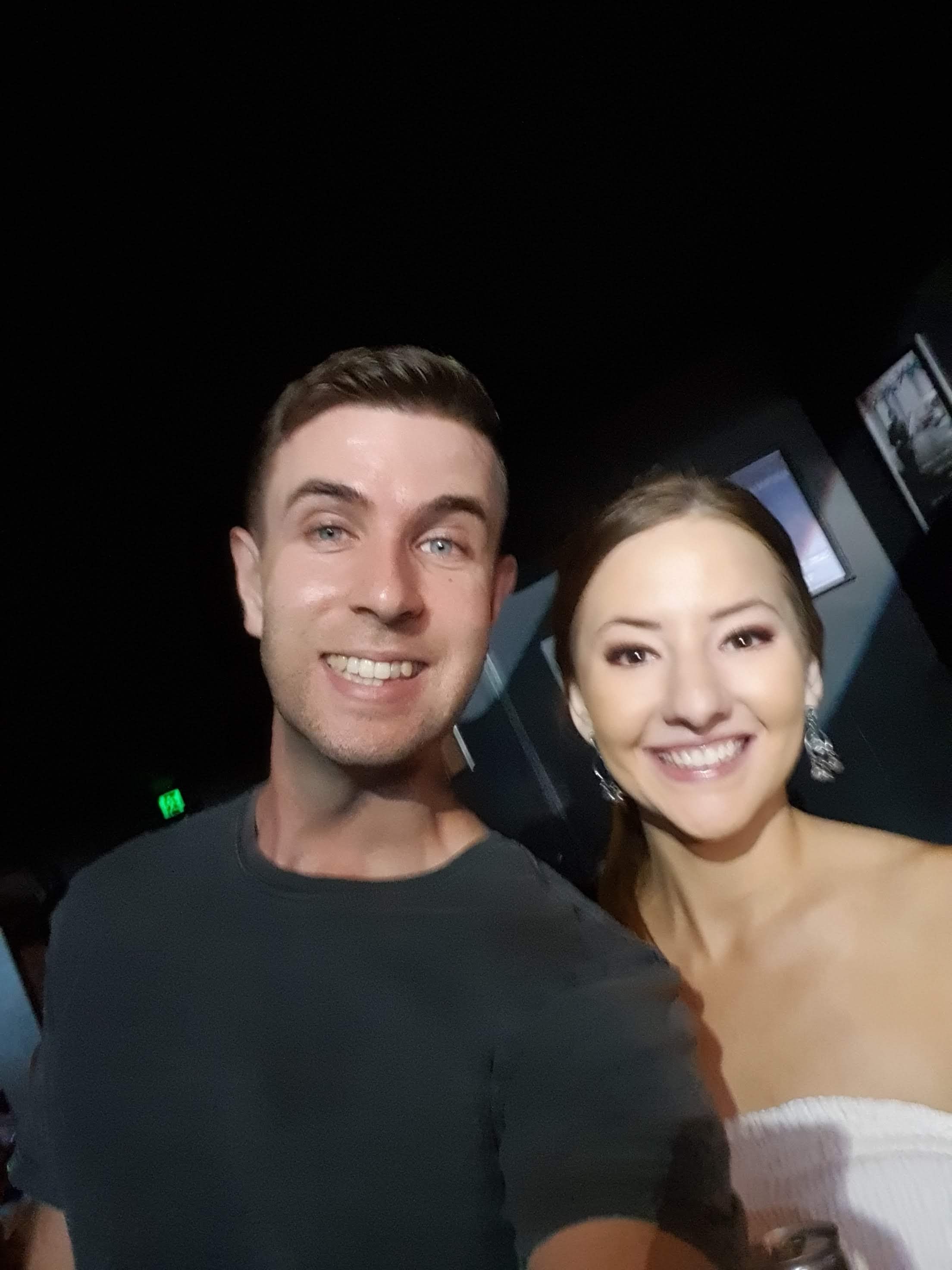 Theodore was fantastic with communication and very accommodating. The Mx5 was a great car and really allowed me to enjoy my time whilst visiting Melbourne. Thank you Theodore, this was a great opportunity. Regards, Dean
1/03/2020






This car is a-ma-zing. I would steal it if Theo wasn't such a nice fella. (For those sensitive types - I'm kidding about stealing it... I think... ) Note: this car is not for people who drive to move their body from point A to point B. It is for people who can drive and enjoy doing it. And enjoy it you will. I can guarantee it (small print disclaimer: your experience may vary, etc., etc.). It is smooth and precise. The suspension is not too stiff for the ride to become uncomfortable on deteriorating Melbourne roads, but stiff enough to help you to make those turns at more than average speeds. The engine is only 1.5l, but you'd still be looking at everyone in your rear view mirror after a few seconds a traffic light turns green. Well, almost everyone - apart from VW Passat R36, number plate XXX-YYY (censored due to privacy concerns), and BMW M3 (most of them). In these situations, I recommend thinking about how much more these irresponsible people will pay at the bowser. The gear shifting is so delightful, you'd almost wouldn't want to skip gears (even if you already doing 80 in the second gear). I haven't reached Theo's black belt level in operating the roof (2.532s), but I could consistently open or close it in less than four seconds. So, any red traffic light - and you can feel the freedom, fresh breeze and rays of sunshine warming your skin and highlighting the gorgeous leather interior of this joy-machine; or protect yourself, and the said interior, from the starting rain - it is Melbourne after all. And did I mention that all that in less than four seconds, without getting up from your comfortable leather seat? I used every opportunity to drive with the roof down. Surprisingly, even on 10-13 degrees nights it wasn't that cold. Turn seat warmer on, switch heating to windshield and you don't get much cold wind even on a freeway. Though, I must admit I'm Russian and used to jump into the snow after a hot sauna (true story). And to answer one of my daughters question, when I took her for a ride, "Dad, was this legal what you just did?" – Yes! Mostly. I'm very happy and sad at the same time. Happy that I was able to assuage my mid-life crisis on the cheap (company paid for this). Sad that this period of bliss has come to an end. Do yourself a favour - hire this car. Theo is very accommodating and easy to deal with. No issues picking up and returning the car. P.S. after re-reading this review before posting it, one thought struck me – if Theo reads this, he won't, probably, approve me for this car ever again.
26/06/2020





Reduce your Damage Liability
The Damage Liability is the amount you may have to pay in the event of theft or accident.
You can choose to pay a Damage Liability Waiver which will reduce the amount you have to pay if the vehicle is stolen or you have an accident. Rates start from only $3.30 per day. You can select your preferred Damage Liability Waiver when confirming your booking with our Sales Team.
Reduce $2,750 Damage Liability to $500
Reduce $3,500 Damage Liability to $1,500
Reduce $6,000 Damage Liability to $3,000
Days
Damage Liability Waiver
per day inc GST
From
To
2
6
$20.00
7
30
$14.50
31
59
$12.00
60
119
$9.00
120
269
$5.50
270
365
$3.30
The damage Liability for drivers less than 25 year old incur an additional $500 surcharge