Back to search results

View favourites
Mitsubishi Pajero GLS (2012)
- car hire
Add to favourites

Status: Unavailable
Min. Booking: 7 Days
Style: Wagon
Transmission: Manual

Price Includes:
100 km per day
Excess km rate: $0.50 / km
Comprehensive Insurance
Roadside Assistance
Servicing and maintenance
Damage Liability:
$2750
Reduce this
Min. Driver Age:
21
Comprehensive Insurance:
YES
Features:
ABS(Antilock Brakes)
Air Conditioning
Airbags
Power Windows
Central Locking
Cruise Control
Engine Immobiliser
Control - Park Distance Rear
Bluetooth
Roof Racks
Tow bar
This Car Comes with lots of extra 1. Convenient Location - We are at 10 minutes walk from Eastwood Train Station (and then it takes 30 min to Sydney CBD by train to central station). 2. Seven Seater with Reverse Camera, Reverse sensor, Bull Bar, Tow bar for added protection. 4. If you require couple of baby seater, please ask we can assist as well, However we may need a full cleaning receipt at the time of key return.
Reviews

Great experience, the car was as described and it was easy to deal with Jeeth. I definitely recommend.
3/01/2017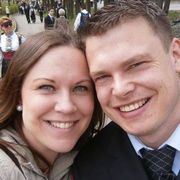 Nice car, nice people and the car was as expected.
7/04/2017





Reduce your Damage Liability
The Damage Liability is the amount you may have to pay in the event of theft or accident.
You can choose to pay a Damage Liability Waiver which will reduce the amount you have to pay if the vehicle is stolen or you have an accident. Rates start from only $3.30 per day. You can select your preferred Damage Liability Waiver when confirming your booking with our Sales Team.
Reduce $2,750 Damage Liability to $500
Reduce $3,500 Damage Liability to $1,500
Reduce $6,000 Damage Liability to $3,000
Days
Damage Liability Waiver
per day inc GST
From
To
2
6
$20.00
7
30
$14.50
31
59
$12.00
60
119
$9.00
120
269
$5.50
270
365
$3.30
The damage Liability for drivers less than 25 year old incur an additional $500 surcharge