Back to search results

View favourites
Nissan QASHQAI TS (2016)
- car hire
Add to favourites

Status: Unavailable
Min. Booking: 7 Days
Style: Wagon
Transmission: Automatic

Price Includes:
100 + 50 EXTRA km per day
Excess km rate: $0.20 / km
Comprehensive Insurance
Roadside Assistance
Servicing and maintenance
Damage Liability:
$2750
Reduce this
Min. Driver Age:
21
Comprehensive Insurance:
YES
Features:
ABS(Antilock Brakes)
Air Conditioning
Airbags
Power Windows
Central Locking
Cruise Control
Engine Immobiliser
Control - Park Distance Rear
Bluetooth
GPS (Satellite Navigation)
Sunroof
Great top of the range SUV. Spacious in the inside but small enough to park anywhere. Comfortable to drive and amazing 360° parking cameras with beeping sensor everywhere. You won't touch a thing! Super handy for the city and great on motorways. Very economical on fuel. Automatic wipers, headlights and high beams. Keyless opening and starting. You don't have to take the key out of your pocket. Huge sunroof. Leather seats, drink holder, lots of storage space. Great car all together.
Reviews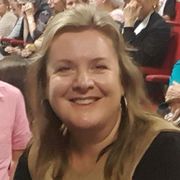 This was my first experience of renting a car here. The customer service throughout the entire experience was excellent. Information was readily supplied and all questions I had comprehensively answered. The car was great and as described. It was great value for money for a long term family car rental and I would highly recommend this service to others.
10/01/2018





Reduce your Damage Liability
The Damage Liability is the amount you may have to pay in the event of theft or accident.
You can choose to pay a Damage Liability Waiver which will reduce the amount you have to pay if the vehicle is stolen or you have an accident. Rates start from only $3.30 per day. You can select your preferred Damage Liability Waiver when confirming your booking with our Sales Team.
Reduce $2,750 Damage Liability to $500
Reduce $3,500 Damage Liability to $1,500
Reduce $6,000 Damage Liability to $3,000
Days
Damage Liability Waiver
per day inc GST
From
To
2
6
$20.00
7
30
$14.50
31
59
$12.00
60
119
$9.00
120
269
$5.50
270
365
$3.30
The damage Liability for drivers less than 25 year old incur an additional $500 surcharge