Back to search results

View favourites
Renault Latitude Dynamique (2013)
- car hire
Add to favourites

Status: Unavailable (Mininum 30 days)
Min. Booking: 30 Days
Style: Sedan
Transmission: Automatic

Price Includes:
100 + 50 EXTRA km per day
Excess km rate: $0.20 / km
Comprehensive Insurance
Roadside Assistance
Servicing and maintenance
Damage Liability:
$2750
Reduce this
Min. Driver Age:
21
Comprehensive Insurance:
YES
Features:
ABS(Antilock Brakes)
Air Conditioning
Airbags
Power Windows
Central Locking
Cruise Control
Control - Park Distance Rear
Bluetooth
GPS (Satellite Navigation)
Sunroof
My car is diesel turbo 2.0 car, extremely fuel efficient for long trip. Tyres are just replaced. Serviced in April 2018. Luxury car, Top of the brand . Good space inside like SUV. Big trunk as well. Manly used for long trips. Full tank can give 1100 km to 1200 km. Massage driver seat, 3 climate control, blind spot notification when changing lanes, moon roof.
Reviews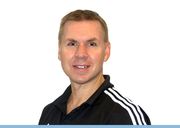 It was great dealing with Chi. The car was provided to me in detailed condition. I enjoyed the experience so much I purchased the car at the end of the lease.
31/10/2018





Reduce your Damage Liability
The Damage Liability is the amount you may have to pay in the event of theft or accident.
You can choose to pay a Damage Liability Waiver which will reduce the amount you have to pay if the vehicle is stolen or you have an accident. Rates start from only $3.30 per day. You can select your preferred Damage Liability Waiver when confirming your booking with our Sales Team.
Reduce $2,750 Damage Liability to $500
Reduce $3,500 Damage Liability to $1,500
Reduce $6,000 Damage Liability to $3,000
Days
Damage Liability Waiver
per day inc GST
From
To
2
6
$20.00
7
30
$14.50
31
59
$12.00
60
119
$9.00
120
269
$5.50
270
365
$3.30
The damage Liability for drivers less than 25 year old incur an additional $500 surcharge