Back to search results

View favourites
Toyota Corolla Ascent (2012)
- car hire
Add to favourites

Status: Unavailable
Min. Booking: 7 Days
Style: Sedan
Transmission: Automatic

Price Includes:
100 km per day
Excess km rate: $0.50 / km
Comprehensive Insurance
Roadside Assistance
Servicing and maintenance
Damage Liability:
$2750
Reduce this
Min. Driver Age:
21
Comprehensive Insurance:
YES
Features:
ABS(Antilock Brakes)
Air Conditioning
Airbags
Power Windows
Central Locking
Cruise Control
Engine Immobiliser
Bluetooth
Sunroof
Driving meets exhilaration when you wind down all 4 windows and open the sunroof on a sunny day. Close the sunroof when doing 100 on the freeway, and it'll make what the owner describes as 'a cool sound'. This Corolla is perfect for driving with family and friends. Solo driving definitely is not out of the question, with enough space for a picnic basket AND cat carrier. Examples listed are just that - examples! You can do all of them and more as you discover more of the greatest country in the world.
Reviews

1/04/2016






1/04/2016






2/04/2016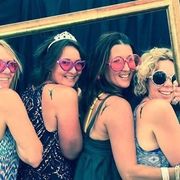 He was awesome! Very accommodating and excellent car. Definitely would rent again. Kadon
24/10/2016





Reduce your Damage Liability
The Damage Liability is the amount you may have to pay in the event of theft or accident.
You can choose to pay a Damage Liability Waiver which will reduce the amount you have to pay if the vehicle is stolen or you have an accident. Rates start from only $3.30 per day. You can select your preferred Damage Liability Waiver when confirming your booking with our Sales Team.
Reduce $2,750 Damage Liability to $500
Reduce $3,500 Damage Liability to $1,500
Reduce $6,000 Damage Liability to $3,000
Days
Damage Liability Waiver
per day inc GST
From
To
2
6
$20.00
7
30
$14.50
31
59
$12.00
60
119
$9.00
120
269
$5.50
270
365
$3.30
The damage Liability for drivers less than 25 year old incur an additional $500 surcharge