Back to search results

View favourites
Toyota RAV4 Altitude (2012)
- car hire
Add to favourites

Status: Available from 01/10/19
Min. Booking: 7 Days
Style: Wagon
Transmission: Automatic

Price Includes:
100 km per day
Excess km rate: $0.30 / km
Comprehensive Insurance
Roadside Assistance
Servicing and maintenance
Damage Liability:
$2750
Reduce this
Min. Driver Age:
21
Comprehensive Insurance:
YES
Features:
ABS(Antilock Brakes)
Air Conditioning
Airbags
Power Windows
Central Locking
Bluetooth
My Rav 4 is a fantastic car, in near new condition it is perfect for a weekend away or just for your everyday driving needs. Big enough to fit the whole family but still practical enough to make driving through the city and suburbs a breeze. With USB connect-ability suitable for any smart phone, and generous boot space, it's a comfortable and easy drive. The car lives at a Hotel with 24hr reception allowing for all hour drop off's and pick ups.
Reviews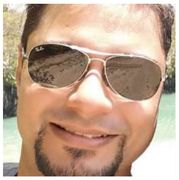 3/07/2016






Loved that the car was close by for me to pickup & drop off, & the car was clean. However, I think the car was quite noisy & showing its age. Also the floor mat was obviously not for a RAV4 & slid easily under the pedals & was dangerous I thought. I would recommend drive my car. Julie
31/07/2018





Reduce your Damage Liability
The Damage Liability is the amount you may have to pay in the event of theft or accident.
You can choose to pay a Damage Liability Waiver which will reduce the amount you have to pay if the vehicle is stolen or you have an accident. Rates start from only $3.30 per day. You can select your preferred Damage Liability Waiver when confirming your booking with our Sales Team.
Reduce $2,750 Damage Liability to $500
Reduce $3,500 Damage Liability to $1,500
Reduce $6,000 Damage Liability to $3,000
Days
Damage Liability Waiver
per day inc GST
From
To
2
6
$20.00
7
30
$14.50
31
59
$12.00
60
119
$9.00
120
269
$5.50
270
365
$3.30
The damage Liability for drivers less than 25 year old incur an additional $500 surcharge