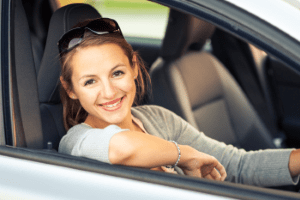 DriveMyCar is Australia's largest peer-to-peer car rental company. Peer-to peer car sharing is a form collaborative consumption where a person who has car that they are not using can earn extra money by renting it out to someone who is need of a car.
DriveMyCar has a fleet of cars that consist of cars from participating owners and large leasing companies. DriveMyCar is Australia's largest peer-to-peer car rental service. We make it easy and safe for you to rent cars that are owned by private owners or company fleets. We are just like Airbnb, but for cars.
DriveMyCar has hundreds of cars and locations because you are collecting the car from the owner and meeting them at a location that suits both the renter and owner.
With all cars rentals we manage the end to end payments and billing through our online system. When a driver rents a car we take care of the bond, roadside assistance and collision damage cover is included in the price. As a renter you only have to pay for fuel and any tolls or fines you may incur. Your first payment will also include a refundable bond.
We specialise in long term car rental from 7 days to 365 days and have great prices on small zippy cars from $21 per day to luxury cars like Audi, BMW and Porsche.
DriveMyCar is a 100% online service and doesn't have the overheads of traditional car rental companies. This means we can pass substantial savings on to the renter.
DriveMyCar Business has the widest range of vehicles - sports cars, convertibles, utes, SUV's and luxury sedans. With dedicated Account Mangers, DriveMyCar is the personalised alternative to traditional car rental, car finance and inflexible business car leasing.