Back to search results

View favourites
Holden Cruze CD (2012)
- car hire
Add to favourites

Status: Unavailable
Min. Booking: 7 Days
Style: Sedan
Transmission: Automatic

Price Includes:
100 km per day
Excess km rate: $0.50 / km
Comprehensive Insurance
Roadside Assistance
Servicing and maintenance
Damage Liability Charge:
$2750
Reduce this
Min. Driver Age:
21
Comprehensive Insurance:
YES
Features:
ABS(Antilock Brakes)
Air Conditioning
Airbags
Power Windows
Central Locking
Cruise Control
Engine Immobiliser
Bluetooth
Holden Cruze CD JH Series II 2012 Review
Entering the market at just under $25,500 new, the CD JH was definitely well priced for 2012. While the price may seem high by today's standards, you'll be able to pick one up second hand from a dealership for under $13k. However you go about getting one, you'll be happy to hear that the reliable 4 L engine is still present and it still features 4 cylinders.
The Features
As expected, the CD JH model has its own unique set of chrome trim and inserts. There's also the added bonus of a sturdy, illuminated steering wheel for assisted driving, power steering and even ventilated rear disk brakes for longevity, as well as an integrated satellite navigation system. What might tip the scales is the fact that this particular feature has a whopping 7 inches worth of LCD magnificence.
You will also find Bluetooth integration, bottle/ cup holders and a couple of USB slots, although these could be considered fairly basic when compared to the other features offered by this model. If you were hoping for leather though, there isn't any - but that's not to say that the interior and seating aren't incredibly comfortable.
The Aesthetics
As far as the appearance goes, the Series II actually looks a lot like its predecessor in both style and trim. The trapezoid-inspired grill looks every inch the modern enigma and the front headlights take on a rather distinct appearance thanks in no small part to the sharp 140 degree angle. The wing mirrors leave a little to be desired, namely due to the fact that the lower portion contrasts sharply with the body.
It's mostly positive however, especially if you're a fan of the whole aerodynamic aesthetic - the likes of which can only be truly appreciated when discovering a smooth pebble on a beach. In many ways, the CD JH looks like a subtler take on the Honda Civic, albeit with far fewer edges and a smoother structure./
If you can overlook the 3.5 green star rating in favour of the full 5 star ANCAP score, this Cruze is nothing less than an ideal family car that can pack a punch on journeys of all sizes.
Pick-up and Drop-off must be on Monday to Friday during business hours. Business hours: 9am - 4:30pm
Reviews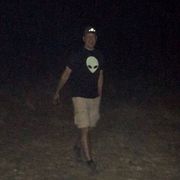 amazing, nice car, friendly staff, no problems
7/01/2017





Reduce your Damage Liability Charge
The Damage Liability Charge is the amount you may have to pay in the event of theft or accident.
You can choose to pay a Damage Liability Reduction Fee which will reduce the amount you have to pay if the vehicle is stolen or you have an accident. Rates start from only $3.30 per day. You can select your preferred Damage Liability Reduction Fee when confirming your booking with our Sales Team.
Reduce $2,750 Damage Liability to $500
Days
Damage Liability Reduction Fee
per day inc GST
From
To
2
6
$20.00
7
30
$14.50
31
59
$12.00
60
119
$9.00
120
269
$5.50
270
365
$3.30
The damage Liability charge for drivers less than 25 year old incur an additional $500 surcharge