Back to search results

View favourites
Mitsubishi Mirage Sport (2014)
- car hire
Add to favourites

Status: Available from 01/09/21
Min. Booking: 2 Days
Style: Hatchback
Transmission: Manual

Price Includes:
100 + 100 EXTRA km per day
Excess km rate: $0.10 / km
Comprehensive Insurance
Roadside Assistance
Servicing and maintenance
Damage Liability Charge:
$2750
Reduce this
Min. Driver Age:
21
Comprehensive Insurance:
YES
Features:
ABS(Antilock Brakes)
Air Conditioning
Airbags
Power Windows
Central Locking
Engine Immobiliser
Bluetooth
4.6L/100km - cheap to run and the latest model Mirage available. Zippy and reliable. Lots of room inside and drives superb. Super clean condition.
100 km radius of Adelaide ONLY please and no dirt roads as this is a city car. Non smoking vehicle.
Reviews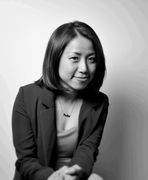 Excellent car owner and the car is in very good condition! High recommended.
19/10/2015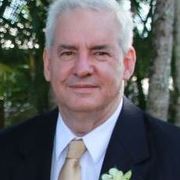 David was so great to deal with. He met us at the airport both coming and going so that saved us heaps of issues. The Tyres on the car looked a bit down so David replaced them without a question. Fantastic. Will definitely call him again.
21/01/2016






6/10/2016






David's service is top notch and he is a friendly person. He was nice enough to accommodate me especially when i left my keys in his car after returning it.
7/02/2016





Reduce your Damage Liability Charge
The Damage Liability Charge is the amount you may have to pay in the event of theft or accident.
You can choose to pay a Damage Liability Reduction Fee which will reduce the amount you have to pay if the vehicle is stolen or you have an accident. Rates start from only $3.30 per day. You can select your preferred Damage Liability Reduction Fee when confirming your booking with our Sales Team.
Reduce $2,750 Damage Liability Charge to $500
Reduce $3,500 Damage Liability Charge to $1,500
Reduce $6,000 Damage Liability Charge to $3,000
Days
Damage Liability Reduction Fee
per day inc GST
From
To
2
6
$20.00
7
30
$14.50
31
59
$12.00
60
119
$9.00
120
269
$5.50
270
365
$3.30
The damage Liability charge for drivers less than 25 year old incur an additional $500 surcharge